15 Mar

Tulsa Pediatric Dentist | Children's Dental Health Center
Tulsa Pediatric Dentist | Children's Dental Health Center | 918-249-0249
Children's Dental Health Center is a Tulsa pediatric dentist dedicated to serving kids and their dental needs. Children need a kind hand when it comes to the dentist, and that's what we're all about. Dental exams are somethings kids should be attending as early as two years old to ensure the proper development of the mouth.
A Tulsa pediatric dentist should offer a wide array of services to meet the patient's needs. From the routine dental check-up to more advanced procedures such as extractions, Children's Dental Health Center is experienced in many services. Here are a few services we offer: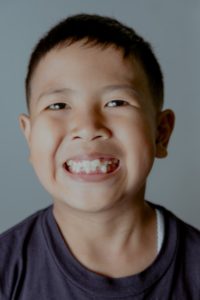 Dental Exams
Taking your child to a Tulsa pediatric dentist regularly is important. Children's mouths can be very susceptible to decay and things of that nature because their mouth is constantly growing and shifting. Baby teeth are falling out and permanent teeth are coming in. It is important to get a doctor's eye on the development to ensure that it is all going smoothly. Similarly, a dentist can spot tooth decay in the very beginning stages and act fast to treat it. Regular dental exams are usually scheduled every six months unless your child's situation demands frequent visits.
Fluoride & Sealant
A fluoride treatment and a sealant treatment are ways dentists can help your child prevent cavities. Fluoride is a mineral that makes your teeth strong while the sealant is a coating that keeps acid and bacteria from getting in the grooves of your teeth. Each of these treatments is applied in a paste form over your kid's teeth and can last up to a few years. 
A Tulsa pediatric dentist can inform you on how to properly take care of your child's teeth. Some kids will require more of the fluoride mineral than others; if that is the case, the dentist may prescribe fluoride pills.
Pediatric Sedation
Let's face it, kids usually don't like to go to the Tulsa pediatric dentist. There are scary tools all around and someone is sticking their fingers in your mouth. Children's Dental Health Center offers sedation dentistry to help your child stay calm while going through a dental procedure. There are a few different occasions when a child can be sedated. If the child has a hard time sitting still or has a high pain tolerance, it may be a good idea to sedate them. Other kids may get very anxious when visiting the dentist, and this is another reason we offer sedation dentistry. Not only with the sedation keep the child from feeling very anxious, but it will also let the dentist perform the procedure to the best of their abilities.
Children's Dental Health Center not only has your child's oral health in mind but also their mental health. It is important for a kid to feel comfortable and safe around a Tulsa pediatric dentist and understand that the dentist is there to help them. Call the Children's Dental Health Center today to set up a dental check-up for your kids.