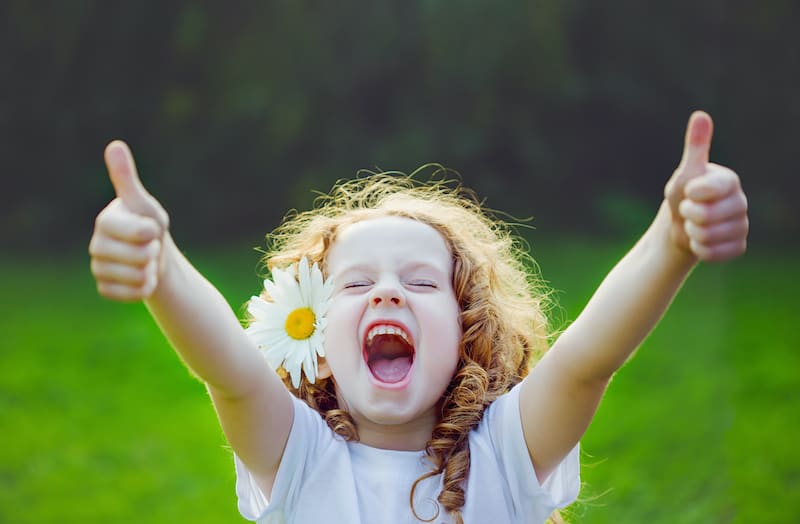 04 Sep

Choosing a Pediatric Dentist: Complete Guide

As a parent or guardian, it is your responsibility to choose the medical and dental providers that will care for your children. This can be overwhelming and a cause of stress for many parents. The fear of making the wrong choice and creating an unpleasant situation for their child stops many parents from finding a pediatric dentist for their children.

How do you choose a pediatric dentist? By asking for recommendations, scheduling consultations, and considering your child's comfort level, you can choose the best pediatric dentist for your children. It is also important to consider the services they offer as well as the qualities that they value within their practice.

Your child's first few experiences with a pediatric dentist can influence their view of dental care well into adulthood. Because of this, choosing a pediatric dentist is a task that should not be taken lightly. In this post, we will share steps to finding the perfect dentist for your child. We will also discuss some of the most important qualities to look for within the dental practice.
Complete Guide to Choosing a Pediatric Dentist
Choosing a pediatric dentist to care for your child's dental health requires a bit of work. However, the reward of a healthy smile and positive relationship with the dentist is well worth the effort. We hope that this guide empowers you to select the very best pediatric dentist in your area.
Steps to Finding the Best Pediatric Dentist
Far too many people choose their dentist based on the practice location that is closest to them or the recommendations from their insurance company. This may be acceptable for adults. However, it is important to invest time in finding the best pediatric dentist to care for your child's ever-changing dental needs.
Here are a few steps you should take as you search for a pediatric dentist for your children:
Ask For Community Recommendations
One of the reasons why a community of parents is so important is for sharing advice and information. As you begin the search for a pediatric dentist, ask your community for recommendations. Whether over the phone, on social media, or in person, friends can share the names of pediatric dentists in your area with whom they have had both positive and negative experiences.
This is the best way to begin your search. If you are new to an area, consider posting to a local parents board on social media or asking your child's pediatrician for recommendations. 
Read Online Reviews
Just because someone you know recommends a pediatric dentist does not mean you should automatically make an appointment. Begin your research process by reading online reviews for several of the practices that were recommended to you. Social media and search engines such as Google reviews provide an inside perspective on the experience of both past and current patients of the practice. 
Schedule a Consultation With the Pediatric Dentist
Remember that you are not required to make an appointment with the first pediatric dentist you contact. Ask the office if they schedule consultations for new patients. This is one of the best ways to get a true feel for the atmosphere of the practice and the staff. 
Be sure to take your child along to gauge their comfort level with the atmosphere and dental care team. If the practice you are interested in does not offer consultations, ask if you would be able to stop in for a tour or to visit the waiting room. This can also provide you with information you need to choose the best pediatric dentist.
Think About Your Child's Future Dental Care Needs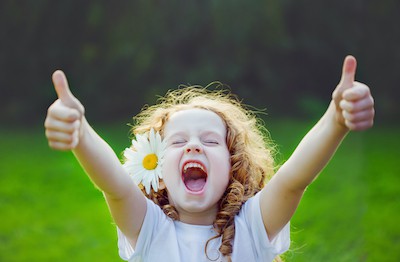 Although your child may have minimal dental care needs at the moment, it is important to consider future needs that may arise. Finding a pediatric dentist that offers a wide variety of services will ensure that they can care for your child no matter what happens. 
At a minimum, a pediatric dentist should specialize in dental exams, cleanings, x-rays, extractions, fillings, sealants, and dental crowns. Extra services such as children's sedation dentistry are also beneficial.
Find a Dentist Who Strives to Ensure Your Child's Comfort
Many dental practitioners will agree to treat children. However, this does not mean that they should. When you are choosing a pediatric dentist, look for one that caters specifically to children. 
A true pediatric dentist will provide an atmosphere that is welcoming and fun. They will also have furniture and tools that are made specifically for smaller children. This will ensure that your child is comfortable throughout each step of the dental care process.
Qualities of a Great Pediatric Dentist
As you research, meet, and contemplate pediatric dentists in your area, there are a few qualities to keep in mind. Pediatric dentists who exhibit these qualities will provide exceptional dental care for your child. However, you can also be certain that they will create a comfortable experience each and every time.
Friendly, Experienced Team of Dental Professionals
From the moment you enter the waiting room, you should be able to sense the friendliness and experience of each team member. The best pediatric dentists are supported by a team of exceptional dental professionals. Your child's dental team must have the common goal of providing great dental care services.
Welcoming Pediatric Dentist Atmosphere
In more ways than one, the atmosphere of a pediatric dentist can give you insight into the overall experience. When you are choosing a pediatric dentist for your children, look for an office that has created a welcoming atmosphere.
This will alleviate any uncertainties on your child's behalf. However, it will also speak volumes about the goals of the practice. A pediatric dental practice should be decorated with furniture, entertainment, and colors that comfort and excite your child. Additionally, the office should be outfitted with tools and equipment that caters to smaller smiles.
Commitment to Continued Education in Pediatric Dentistry
Like any area of dentistry, your child's dentist must be committed to continued education. Just like general dentistry, pediatric dental techniques and procedures are constantly advancing. Finding a dental team that values continued education will allow you to provide your child with access to the best dental care available.
Specializes in Several Areas of Pediatric Dentistry
As we mentioned previously, it is important to choose a pediatric dentist that specializes in several areas of pediatric dentistry. Finding a dentist for your child is challenging enough. It is important to ensure that you won't have to repeat the process unnecessarily simply because the dentist does not provide a certain service. 
Finding a pediatric dentist who specializes in basic pediatric dentistry services such as exams and cleanings is important. However, it is to your benefit to choose a pediatric dentist who also offers procedures like extractions, dental crowns, and children's sedation dentistry.
Working With the Best Tulsa Pediatric Dentist
Children's Dental Health Center remains committed to providing children of all ages with access to the best quality dental care services. From babies and toddlers to tweens and teens, the services offered will ensure your child's health and happiness. 
With a wide variety of dental care services, Children's Dental Health Center can care for your child's dental needs as they mature. This provides them with a great foundation for dental care that will serve them well into adulthood. We realize that choosing dental care providers for your children is no small task. Because of this, we consider it a privilege to partner with so many parents around Tulsa in providing exceptional dental care for their families.
You can find further information on Children's Dental Health Center, or schedule an appointment with a Tulsa pediatric dentist here. We look forward to hearing from you!